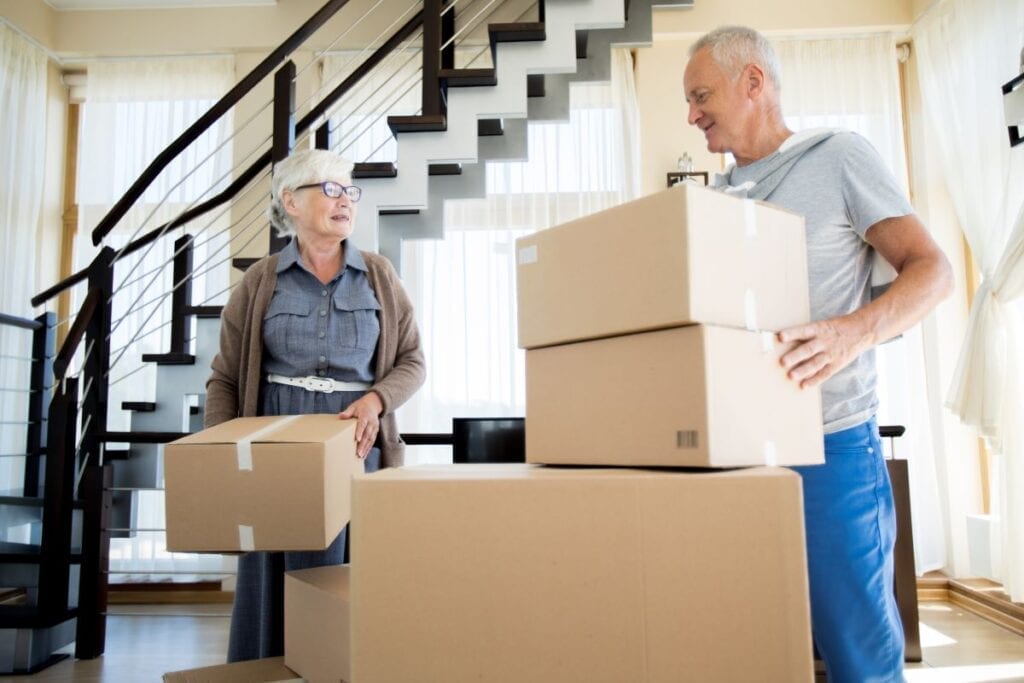 THINKING OF DOWNSIZING
? 
Are you are a senior and looking to move into a retirement lifestyle community? Or an empty nester and rattling around? Whatever reason you might find yourself with more house than you need, here are some tips on the process, after you have decided to sell: 
GIVE YOURSELF TIME 
It's going to take longer than you expect! You are not going to be able to do this in a weekend. Focus on one room at a time and take breaks as you need to.  It is important to go through each treasure or item one by one, to decide on whether to keep it or not. This will be much less stressful if you are not rushed. 
START EASY 
You want to get into the process, so don't tackle the hardest, largest room first. Begin with your laundry room or even a linen closet. If you are going from three or four bedrooms to one or two, you won't need eight sets of sheets, for example. Pick the best, get rid of the rest!
NO HOME OFFICE IN THE NEW SPACE? 
You might not have a garage or office in your new home Nearly everything in those spaces will need to be sold, donated, tossed, or relocated to other rooms. These are good items for consignment or garage sales; nice office furniture and outdoor tools are more valuable than old sofas or mattresses. "Organize backwards," suggests Jamie Novak, author of 'Keep This Toss That.' "A common suggestion is to pick out the stuff you don't want and pack the rest. Try the opposite — pack the keepers. What's left can be looked at and most can be shared or donated."
GET RID OF THOSE MULTIPLE ITEMS 
The kitchen is the biggest culprit for this, several size ladles, four cookie sheets, two over size stock pots…you get my drift. Now is the time to pare it down to essentials! That favourite roasting pan, give it to a child or grandchild (then you can borrow it when you need it).  Reduce the clutter!
YES OR NO — NO MAYBES 
Going through years of belongings is a trip down memory lane and some things are going to tug at your heartstrings, and you will want to make a third pile of things to keep if you have space. Do not fall for it! Your Maybe pile will be bigger than either of the other two. You haven't made any progress, you just moved it across the room. Be brutal!  If you use it regularly, keep it. But if it has been sitting in a closet or on a shelf for a year or more, it is time to let it go. Really, it is. 
ARE YOU A COLLECTOR? 
Here's where you can get creative, it can be hard to let go of a lifetime collection of porcelain dolls or snow globes from all your vacations, pick out your favourites, photograph the rest. Make a photo book that will evoke all the same memories, without the clutter. Gift the rest! 
LEGACY GIFTS 
Is there an antique clock in your foyer that you planned to one day leave to your son? Maybe a china collection your granddaughter adores? If there are certain heirlooms or pieces you plan to leave to your family in your will, consider giving those gifts now. This has two benefits: you'll get the items out of our way, and you'll be able to enjoy the feeling of giving those items to your loved ones now. While you're at it, find out if there are any items your children want that you don't know about — you might find an easy way to make them happy and lighten your load.
MEMORY LANE
While looking through the kindergarten drawings, debate trophies, and once-prized stuffed animals, it's OK to pause and let the memories take over for a bit. Cry if you need to, or move on to another room and come back. This is why you started early — just don't let it stop you from eventually getting the job done. "I always ask my clients how the item at hand makes them feel," says Morgan Ovens, of Haven Home in Los Angeles. "If it brings up any negative feelings, let it go. If it brings happiness of course it stays! The idea here is to only be surrounded by things you absolutely love. Isn't that a great goal?"
Remember,  it's your family that's important for the memories you cherish, not the stuff around you.